Colonel Devin Trail Butterflies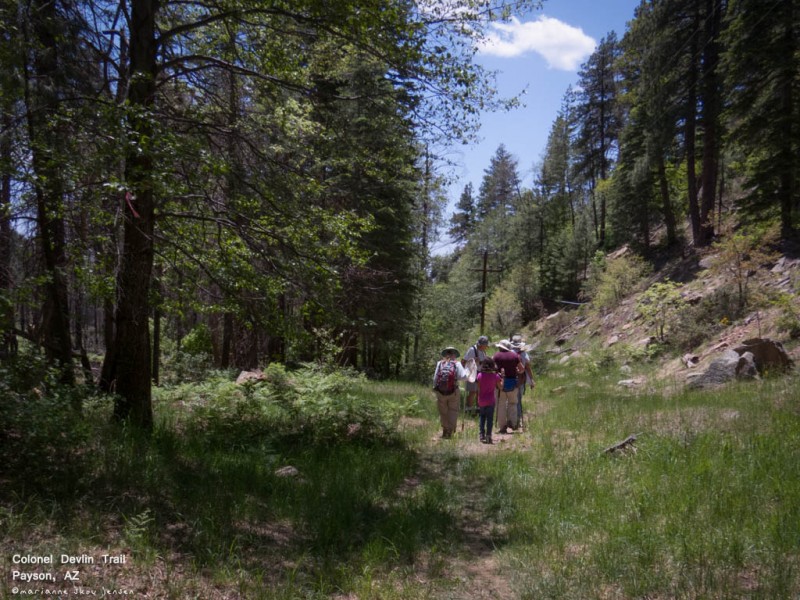 My butterfly group went on our annual butterfly hunt on the Colonel Devin Trail this past Saturday (just 1.5 hrs from home).
We didn't see the 39 species our leader had documented on her scouting trip two weeks prior but they saw 33 and I personally saw  25 species! That's a record for me. Here is what I saw: Two-tailed Swallowtail, Orange Sulphur, Southern Dogface, Dainty Sulphur, Gray Hairstreak, Western Green Hairstreak (Bramble), Western Tailed-Blue, Spring Azure, Acmon Blue, Melissa Blue, Zela Metalmark, Variegated Fritillary, Field Crescent, Mylitta Crescent, Satyr Comma, Painted Lady, Red-spotted Purple, Arizona Sister, Mourning Cloak, Common Buckeye, Silver Spotted-Skipper, Pacuvius Duskywing, Rocky Mountain Duskywing, Checkered-Skipper, Taxiles Skipper.
Most butterflies are VERY small and typically not approachable so if you combine that with a very windy day, photography is a challenge. This year I took only my Canon SX50 and although it was extremely frustrating achieving focus many times (due to busy backgrounds), I was very pleased. For one thing, even a 500mm lens would not have captured some of the tiny beauties because they were too far away but mainly it was liberating be be free of the weight my normal DSLR setup! Most of my images are cropped to about half of the full frame which means about 2000px on the long side. This is still large enough for books which is my main goal these days. Here are some of my favorites. Click any image to open a slideshow. (Click individual images for full size and then use back button to return to blog.)

Another highlight of this trail is Wildflowers.  We didn't see as many flowers as usual because we went two weeks earlier this time. We didn't want to risk a trail closure which happened last year due to fire danger. Here's a collage of most of the flora I saw. Click image to see full size.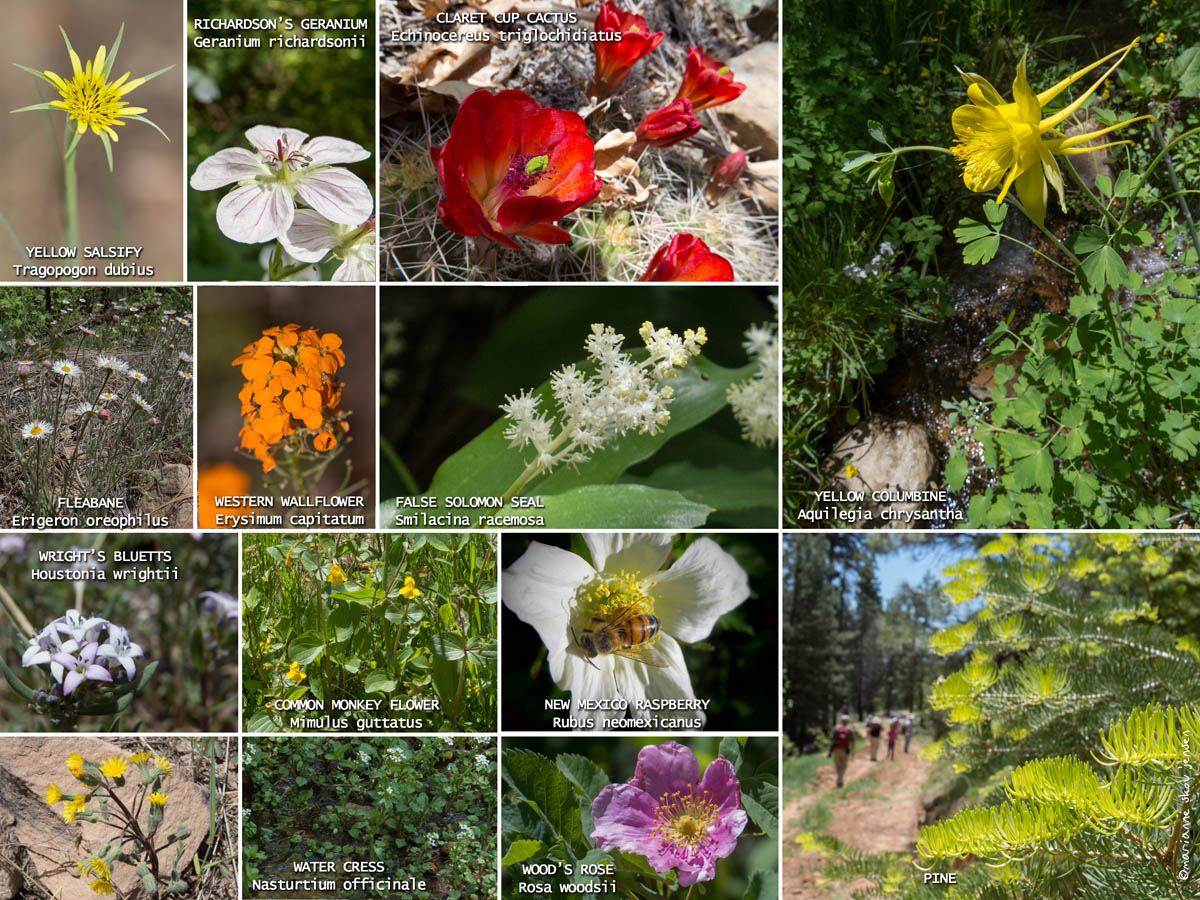 For those of you who wonder how on earth we can take the heat here in Arizona, please remember this post. We do not have to travel very far to enjoy much cooler weather in Pine Forests with streams!