Sixteen years and this is the first time we've had a rattlesnake at the front door. Cloe saw it first and I cringed because she had just been brought in from the enclosure a half hour earlier!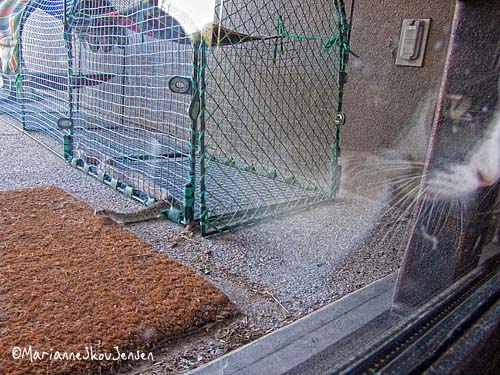 I used a long tree stake to "encourage" him to leave. He was NOT happy!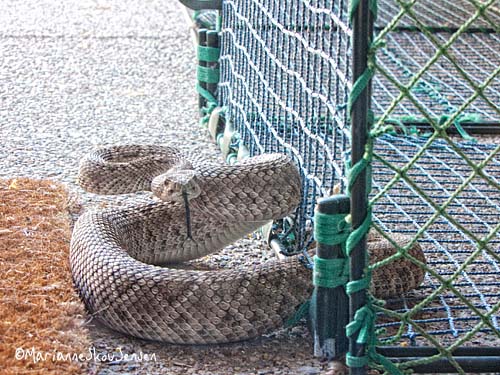 I was able to inch him away from the enclosure but he wouldn't leave. He just got more angry.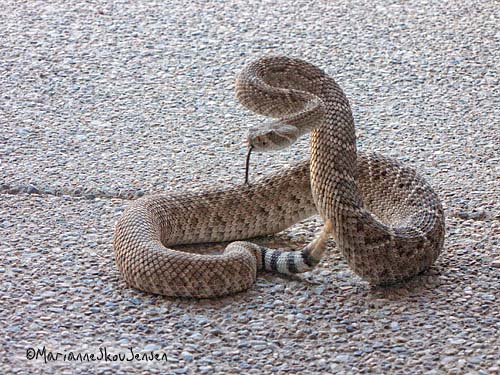 He finally left but is now under a Lantana I pass by every morning 🙁