Greeting cards are available featuring any image on this website. Use the SEARCH box at the bottom of the page to locate what you'd like to see. Most images are keyworded by subject. Make note of the post title when sending your request. Card stock will be archival matte or glossy depending on the subject. The size will be 4.5 by 6.25 and includes an envelope. Price is $4.50 each or 5 for $20.00 plus shipping.
Please note: Profits will benefit the McDowell Sonoran Conservancy.
Currently I also offer Panoramic cards (4 in X 9 in) featuring my Frankenstone and Friends images. This card fits in a standard size business envelope which is included. The front features 3 to 4 images with a title reading MCDOWELL SONORAN PRESERVE. The back shows the series title FRANKENSTONE and FRIENDS. The paper is matte art in white. Ten different card fronts are currently available (numbered 1-10). Cost per card is $6.00 each or 5 for $25.00 plus shipping.
Number 10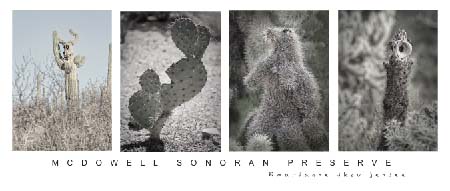 Number 9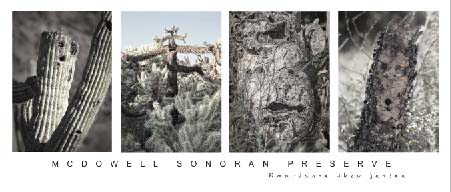 Number 8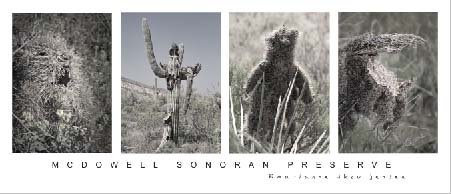 Number 7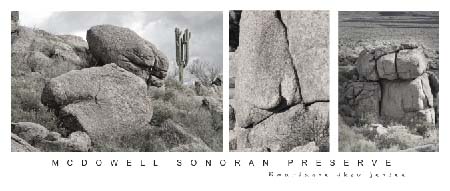 Number 6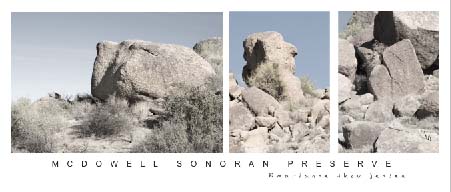 Number 5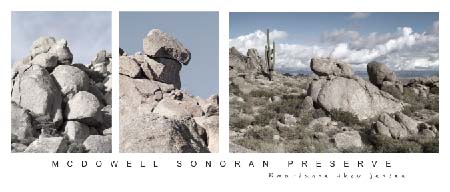 Number 4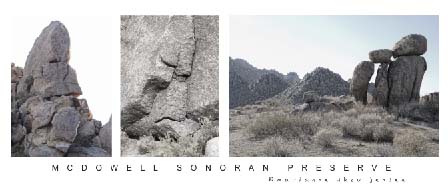 Number 3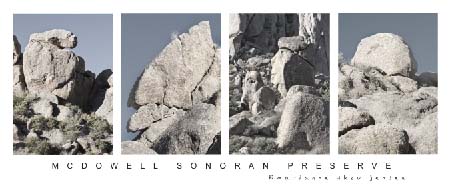 Number 2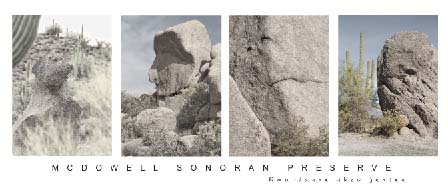 Number 1 (shown unfolded)