This Blog is no longer being updated. To see my latest work, go to my Conservation Photography Blog or my WEBSITE.
My claim to fame is a Sonoran Desert Flora guide called "WILDFLOWERS and more". I created it as a fundraiser for various organizations who have the goal of protecting our Sonoran Desert. The guide identifies over 150 species of flowering plants, shrubs and trees. Pages are color coded making it easy to quickly find a photo and it opens flat for easy viewing (see photo on right). The small size (6 1/2 x 4 1/4) makes it easy to carry in a large pocket or your backpack.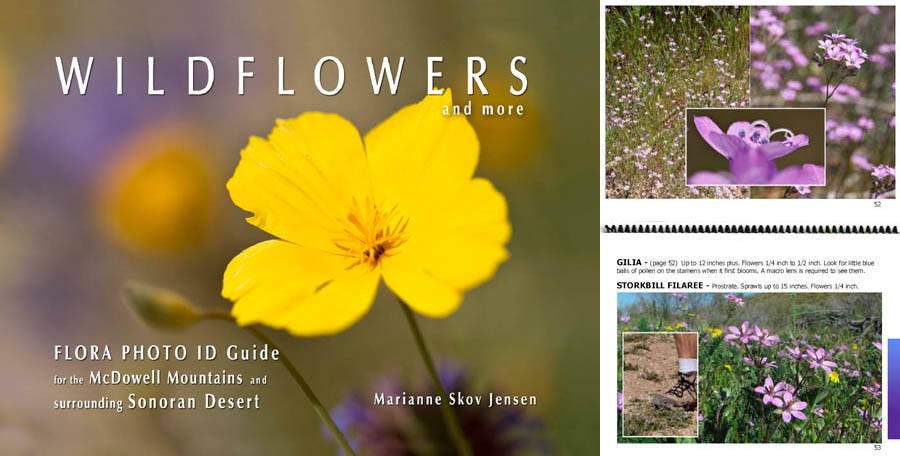 My hope is the guide will not only be useful in identifying desert flora but will also bring awareness to how precious the Sonoran Desert is. You can purchase the guide from the following: The Mcdowell Sonoran Conservancy, The Desert Botanical Garden and Boyce Thompson Arboretum.
If you prefer, you can also buy directly from me. Price is $15.00 plus $2.50 shipping. Tax is required if you live in Arizona – marianne@ezpixels.com.