One of my Banana Yuccas has a flower bud. Of course I have to document!
Here's the whole plant as well as two close-ups.
Canon 100mm macro at f/8

Close-up at f/4

Same distance but different angle and at f/2.8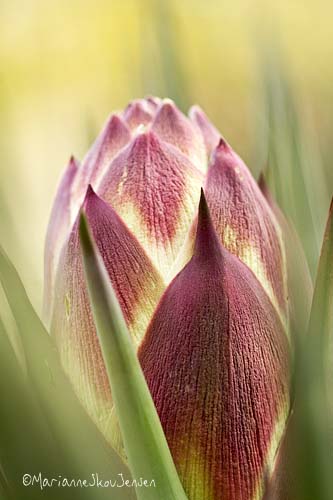 All images were taken last night as the sun was setting. The background color in the last one is a Creosote bush being kissed by last light. What a difference an f/stop makes!