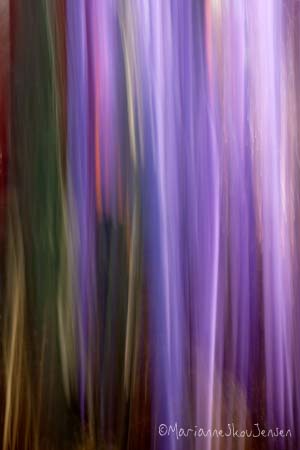 A shot created by moving my camera during exposure.
If you squint, you might be able to make out Chihuly's work 🙂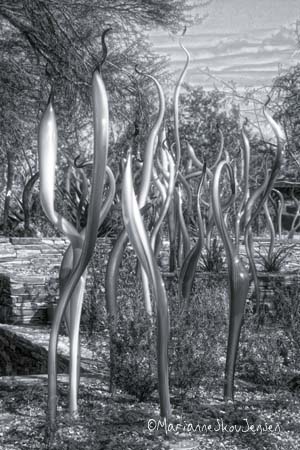 These "scorpion tails" are all over the garden but I have yet
to get a shot I'm happy with so I usually end up experimenting
with filters. Here I played with Framing Pear's Mr. Contrast.