Cleo with his prize last night. We have a catch and release rule here and 99 percent
of the time the lizards live to tell about their ordeal. This was a good day for the lizard 🙂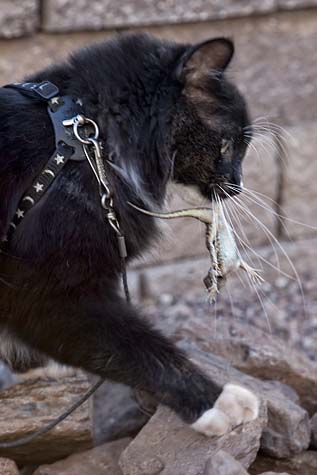 Not a great photo but this was shot with my 5DMK2 which is NOT an action camera.