First I get up, walk out the door, walk a minute and I'm staring at Oak Creek. Ahhh. Here's anotherr reflection: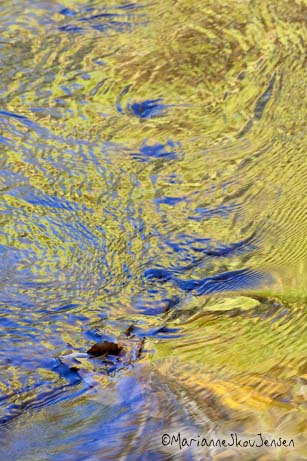 A short drive north and we encounter the best fall color in years at the West Fork Trail!
Then heading toward Utah, we stop in Bluff and I get to see the famous flute playing sheep! Sand Island Petroglyphs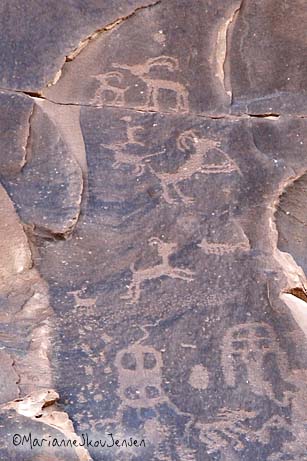 Finally at our campground (see our cute RV), we get a glimpse of what we might expect all next week.
Look at the Cottonwoods!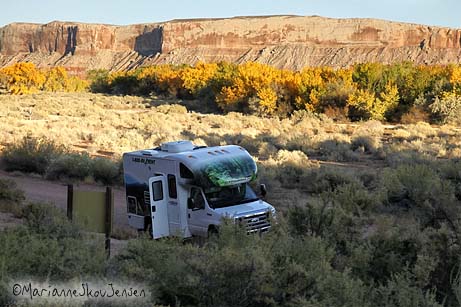 No internet connection tomorrow and possibly the next but stay tuned for more photos.