Another Aspen abstract from last Sunday's shoot in Flagstaff. It reminded me of needlework.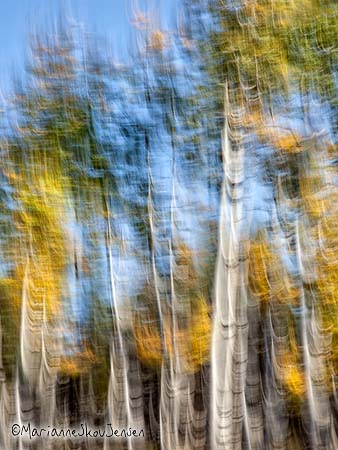 Today's image was taken in early October, 2003 in Utah. That was an excellent year for color!
While driving down a road in a rented Subaru, it started raining aspen leaves. I put a few under
the wiper blades for a fun shot. There probably won't be this much color at the Grand Canyon.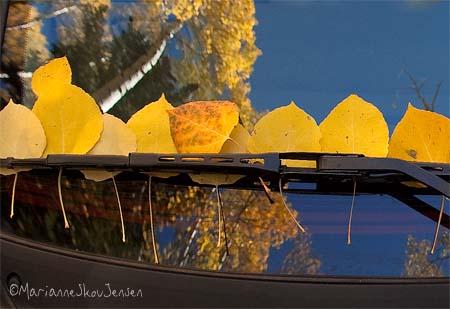 Captured with a Canon 10D and a 15mm lens. ISO 200, f/6.7 at 1/125th sec
I added a section of this image as a banner on this blog. The other two images are from Sedona.