We have electricity and a wireless connection but at 1MB per second, I'm not posting as many as I planned.
Canyonlands after dark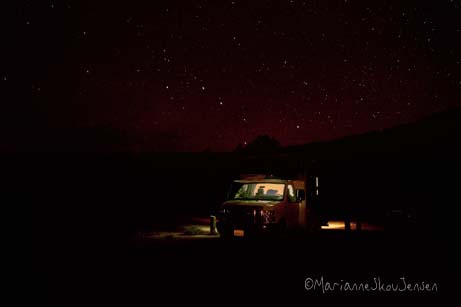 Some petroglyphs are well marked and easy to find.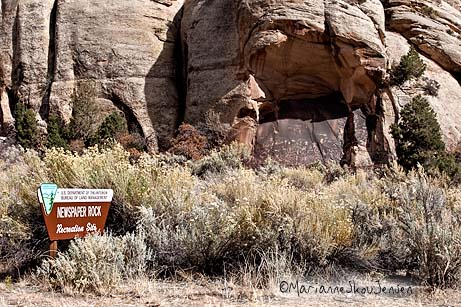 Some are not. The hidden ones are a treat to find!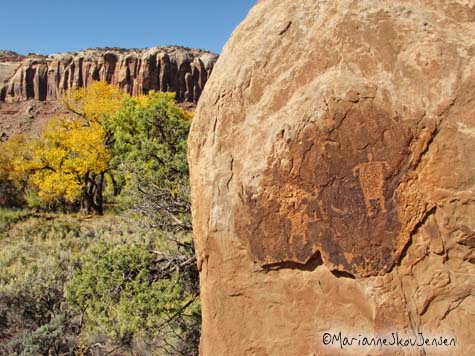 Cottonwoods were at their peak in Canyonlands. Here's my favorite infrared shot.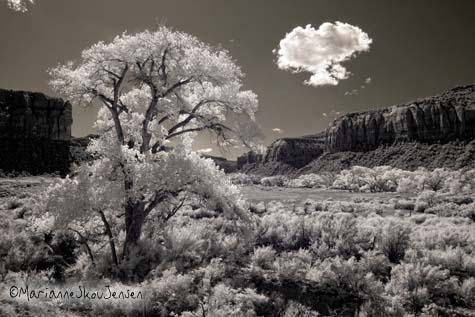 Shay Canyon is one of my favorite rock art sites. A trail along a cliff with non stop petroglyphs for about 1 half mile!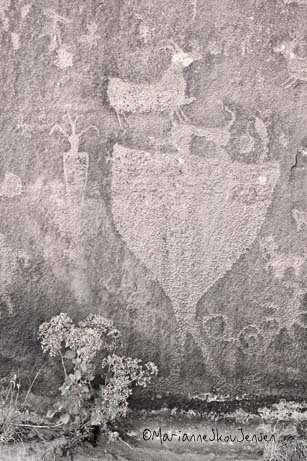 Many more to share but with this connection, I'd be here all morning! For my friends with dial-up…I feel your pain 🙂