The Pincushion Cactus casualty I found in the driveway the other day had been growing behind the Ocotillo you see in the photo below. I'm amazed the Javelina missed the one you see in front of it because it's out in the open. Pincushions (Mammillaria) typically grow under the protection of other cactus or shrubs so hungry Javelinas can't reach them. I may end up having to rescue this one.

Here's a close up of this tiny precious survivor.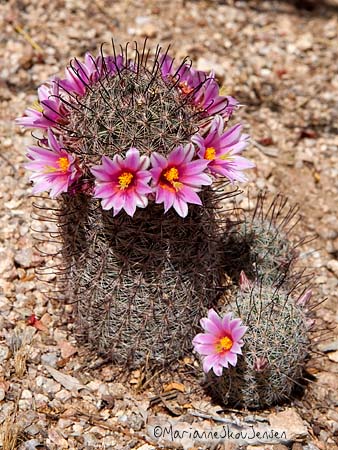 I then went for a walk in search of more blooms and within a quarter mile, found this one.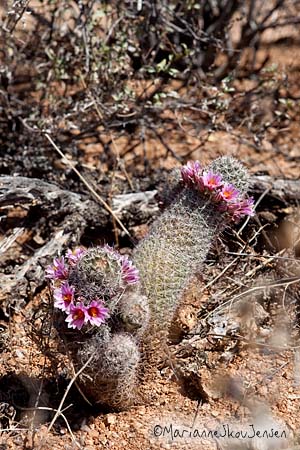 It was full of bees so it was difficult to leave 🙂