Another saguaro shot from my hike on Thursday. I nicknamed him "the gunslinger" 🙂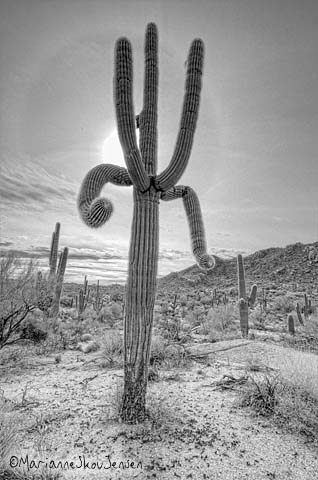 I positioned myself so the sun was behind one of the arms and then took 3 exposures. I combined them using Photomatix and then converted to black and white.
The next image was taken earlier in the day but again the sun was behind the subjects resulting in a glow coming from the yucca and grasses. In this case, I had to hold my hand above the lens to keep the sun from shining directly into it. I took 3 exposures in order to cover the extreme light differences and used Photomatix to combine them.