I'm slowly finding time to process images from past trips so here's one from last month.
It's a shot of reflections in Oak Creek. Reflections are my latest passion and I can't get enough!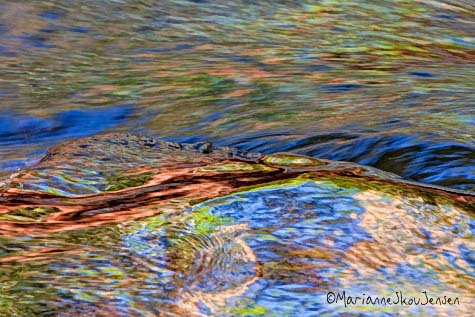 Water reflections are deceiving. It's not until you process them that the true color comes out.
So if you think you see a glimmer of color on the water, shoot, shoot shoot! There's bound to
be a lot more color than you can see. Red/orange rocks, green trees and blue sky show here.