A couple of days ago, I saw this cloud with saguaros on the horizon and I knew that
shooting with a long lens would make it an even more dramatic scene. I should have
taken the time to get my SLR and big lens but I'm a grab shot photographer, as you
know, so I reached for my SX10 and zoomed waaay in.
I then converted the image to black and white for even more drama.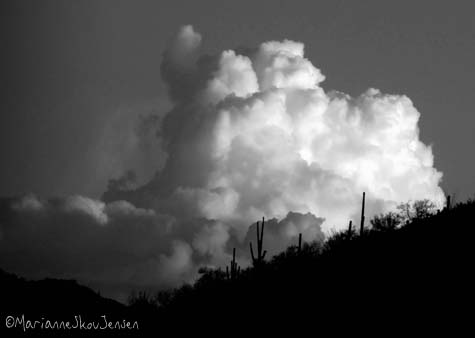 Canon SX10, ISO 100, 1/30th sec, minimum aperture