Of all my Barrel Cactus, the red one is the most striking. It's so brilliant, you can't help but say WOW!
I had high hopes for a full circle of flowers but maybe next time. Here's a few shots from yesterday.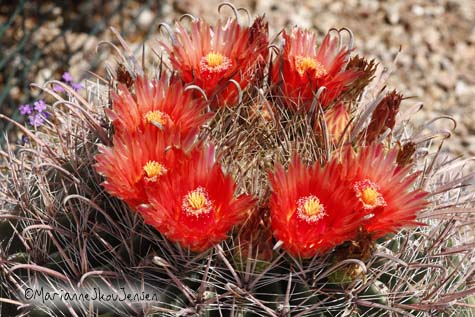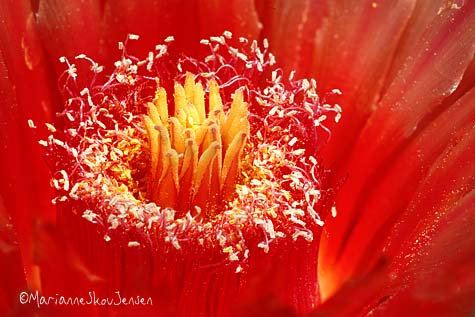 Tech info: Slightly overcast day. Canon 5DMK2, Canon 180 macro lens, ISO 200, F/13, 1/125th sec, plus 1/2 stop.