Hiking during the hottest of weather results in seeing plants you may never have seen before. Like Desert Needlegrass, for instance. I stopped to photograph it because it looked so pretty against the rising sun. (note: I incorrectly identified it as Arizona Cottontop. Thanks to botanist Steve Jones for the correction!).
Desert Needlegrass (Achnatherum speciosum)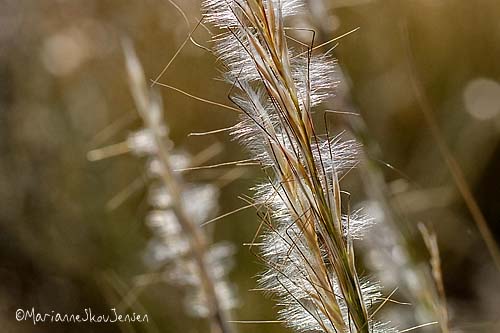 Even though it is a native plant, it and all the dry invasive grasses pose a serious fire hazard.