I didn't have a photo in mind for today but if I go out in the yard, I usually find something.
These were an extra special surprise! Being night bloomers, I don't always get there in time.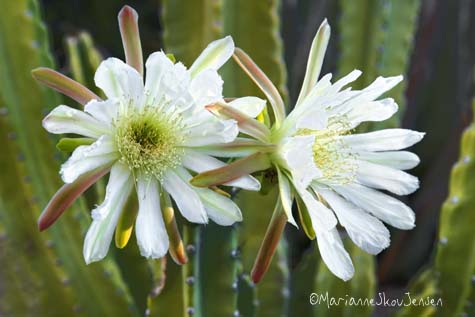 This is a Cereus hildmannianus aka Peruvian Apple Cactus. Birds love the apple sized fruit.
To compensate for low light, I shot 3 exposures (hand held) and combined them with Photomatix.