When I was cycling, I used to ride up to 200 miles a week. On really long rides, endorphins
kicked in causing a euphoric state of mind. I wondered if I could ever get that feeling again.
I can! It's called "landscaping". Digging/lifting/lugging/planting can put me in that same
meditative state which explains why I was actually excited as I watched the dump truck
unloading 4 tons of topsoil. (In case you're wondering, the endorphins balance out the pain) 🙂
I forgot to get a shot of the full pile but here it is after removing 25 wheel barrel loads.
Front yard piles:
Back yard:
It's been very hot so progress is slow. For every hour or so of work, I take a half hour of rest.
The last few weeks were spent on contouring ground for better rain runoff and implementing
other water harvesting techniques. I've also planted several native shrubs and two trees.
On my breaks during the last few days, I took photos of all the things that are blooming now.
First is the Little Leaf Cordia which has turned out to be a great wildlife attractor!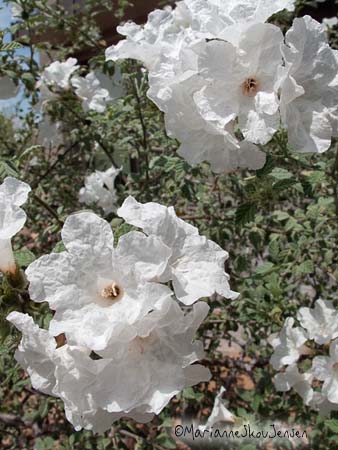 Next is a Golden Barrel bloom. They're so small that I sometimes miss them.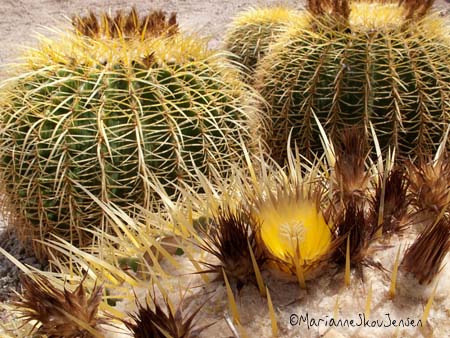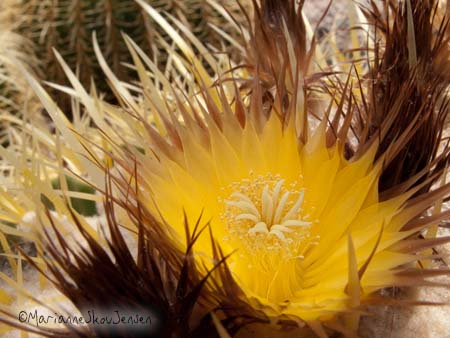 Then the red Candy Barrel. Only two blooms opened but check out that ring of buds! I'm hoping 🙂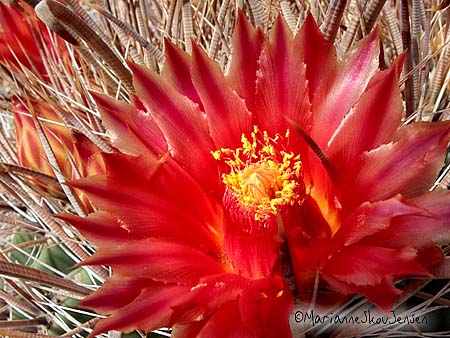 As it turns out, I have 5 of our native Candy Barrel Cactus. I forgot about this one. Yummy.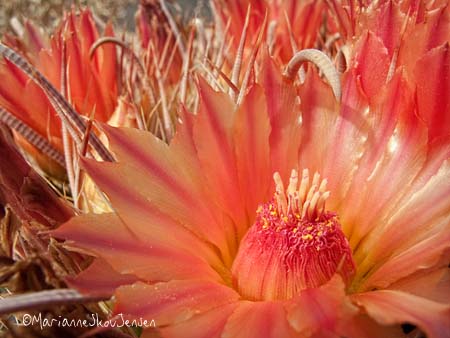 The prize capture of the day, though, was this precious Pincushion Cactus (Mammillaria).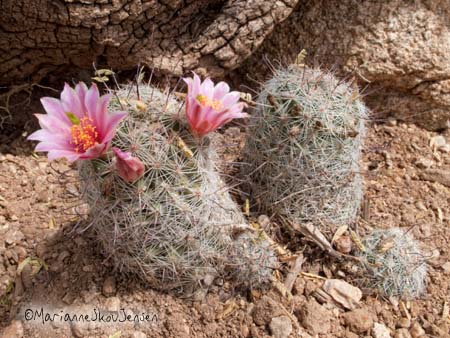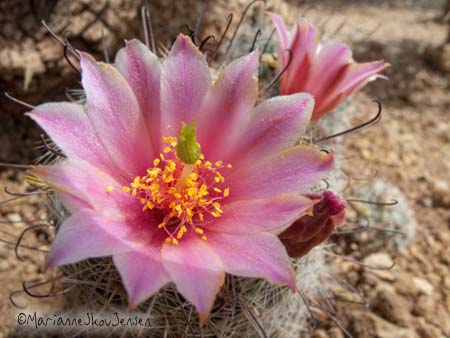 (Sorry if it took a lot of time to load these images. In hindsight, I should have given you a slideshow. )